February is one of my favorite months at SaFe Day! We start with Ground Hog Day,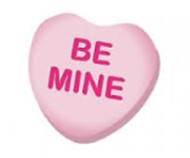 We will be having Valentine's Day parties to celebrate friendship and love! It's fun to see our friends pass out and receive Valentines.
There will be lots of lessons on Presidents, as we celebrate 2 of their birthday's this month.
Then we move on to Mardi Gras. The children love making masks, and eating King Cake.
Pre-enrollment for church members begins February 23rd!